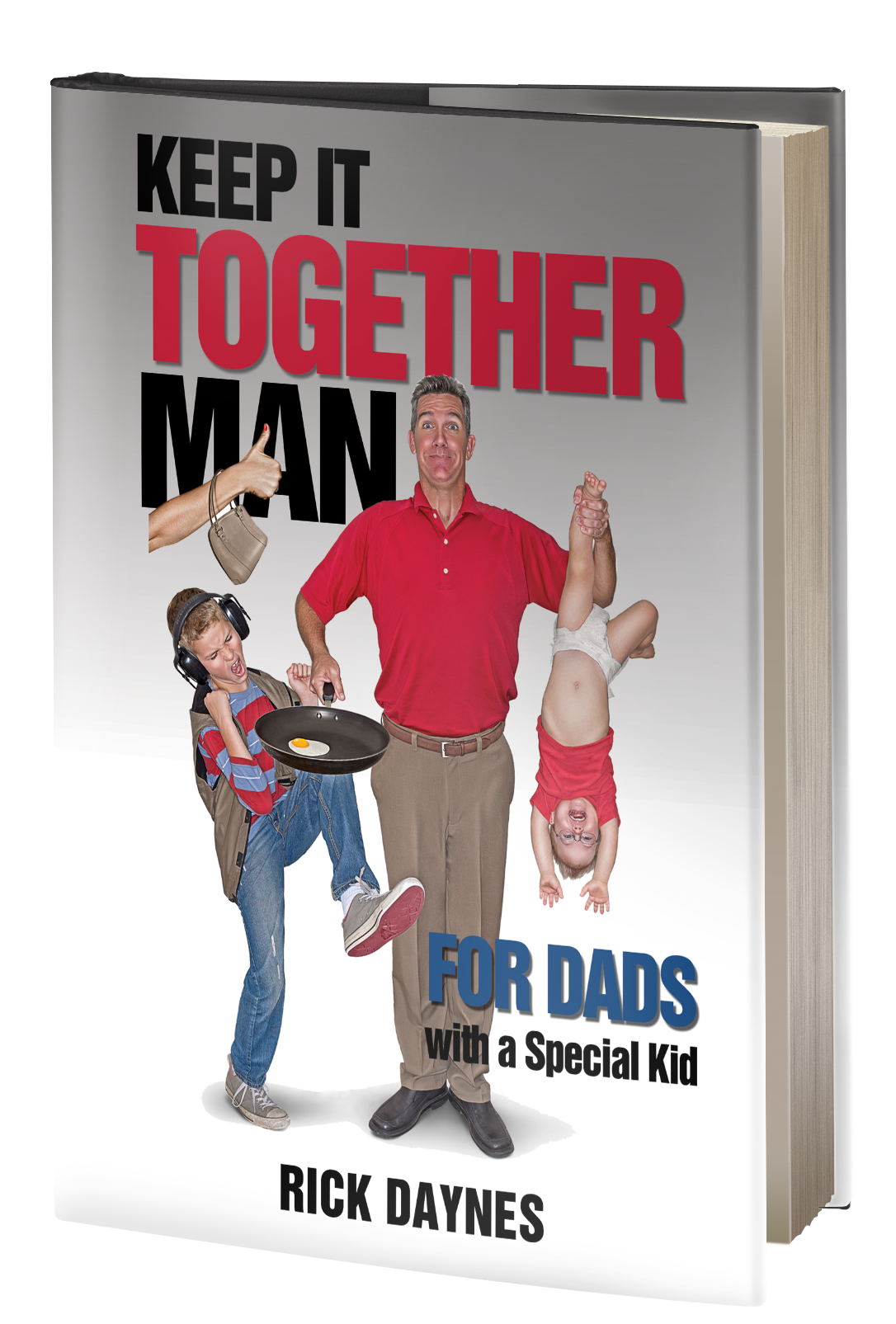 Keep It Together Man
is the real story of a family and their trials and successes dealing with life and a family of seven – three of whom have special needs including
Autism, Aspergers, and Down Syndrome
. Rick Daynes, our fearless father, tells the story from a man's point of view, but speaks to everyone who has a special family or anyone who is struggling to deal with family, marriage and relationships.
Rick tells it like it is, in common man-language with hilarious stories of setbacks and triumphs we can all relate to. Keep It Together Man is now available on Amazon! Click the order button to buy the book or Get the Kindle version.
We all struggle at times with life, school, work – our relationships with those we love the most. You don't have to wander through these challenges without help. Learn more about being your best self, overcoming trials and making the most of this life. 
Rick Daynes is a member of the National Speakers Association with years of experience sharing his real world stories of Keeping It Together with a house full of crazy. Learn how he makes time for his wife, his family, his faith and, of course, number one.
Hear some of his more interesting moments here, and book him to speak at your next church, corporate and seminar event.

Rick Daynes is a member of the National Speakers Association. Book him now for your group or event!
Buy Keep It Together Man on Amazon for your self or for a loved one. Hard copy or audio versions available now.
Check out these resources for Dads, Moms and anyone else who needs some love, or wants to know how to join "the club."
If you ever start feeling like you have the goofiest, craziest, most dysfunctional family in the world, all you have to do is go to a state fair. Because five minutes at the fair, you'll be going, 'you know, we're alright. We are dang near royalty.  
Jeff Foxworthy
Check Out the Latest Ways We Are Keeping It Together: